Learners
Being a core employer in the region we accept the responsibility to strongly engage with the surrounding community. As a consequence, we provide apprenticeship opportunities in various areas to help someone achieve a bright future.
Apprentice opportunities at R-Biopharm:
Biological Laboratory Technician
Industrial Business Management Assistant
Warehouse clerk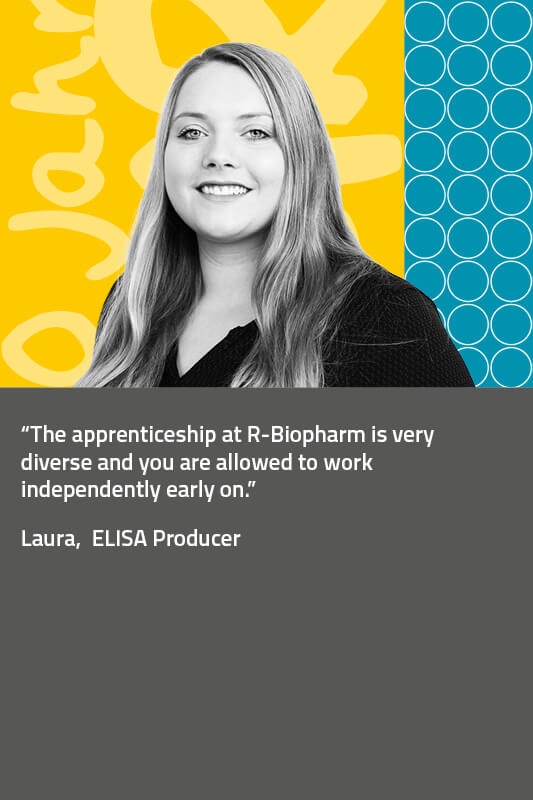 Students
Theory is most fun when put into practice!
If you want to gain practical experience that develops your skills come to R-Biopharm/R-Biopharm is the right choice:
Intern
Within the scope of the placement you can let your existing theoretical know-how become practical know-how. See how your skills match up in real-life situations with demanding projects and daily-routines.
Working student
As a working student you can gather work experience during your term. Opportunities are provided in nearly all departments.
Development of your thesis
A practical-orientated thesis provides the foundation for a real working life. Using one of our ideas, or one provided by you, you can lay down the basics for a start at R-Biopharm.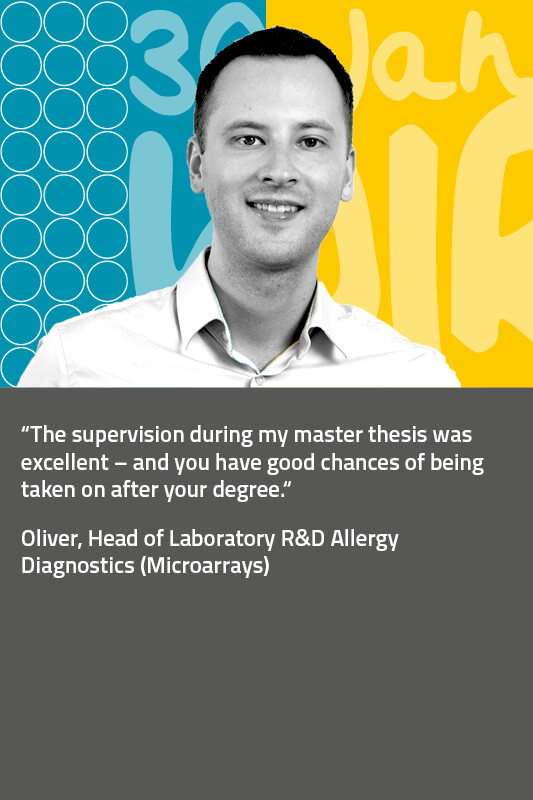 Graduates / Trainees
On securing a placement you will be provided with introductory training tailored for your needs after which you will quickly be given demanding tasks in one of our departments: Research & Development, Production, Marketing & Sales, or another exciting application.
During this time your colleagues and supervisors are there for you, to support and direct you with their experience.
This includes the ability to develop your skills with the various tasks given, quickly allowing you to gain and take on responsibility for your assignments and projects.
What we expect from you:
Successfully completed studies
Some study with practical experience through internships
Passion and enthusiasm towards our products
Very good computer and English skills
Team and communication proficiency
Dedication and independent working
Professionals
Have you gathered several years of work-experience after or during your studies and are now looking for a new challenge with a dynamic, successful and traditional innovator?
Here at R-Biopharm we know the fundamental importance and potential our employees possess and provide. Because of that we build on a healthy mix of fresh young newcomers and experienced employees.
The detailed qualifications and skill requirements for a position at R-Biopharm vary with the job opportunities currently available.
Are you interested in working for us?