Compliance
R-Biopharm's commitment to compliance with regulations
Responsible corporate governance is part of the culture at R-Biopharm. Its basis is compliance – our commitment to fidelity to rules, i.e. to adhering to laws and guidelines. The basis of this compliance is our Code of Conduct (CoC): It summarizes our ethical standards and behavioural rules.
We also expect this adherence to rules from the suppliers who are, remain and also want to become part of our network with their products and services. R-Biopharm's Supplier Code of Conduct sets out our expectation of our suppliers: the core standards and values to which they too must commit, and their implementation in their internal and external processes.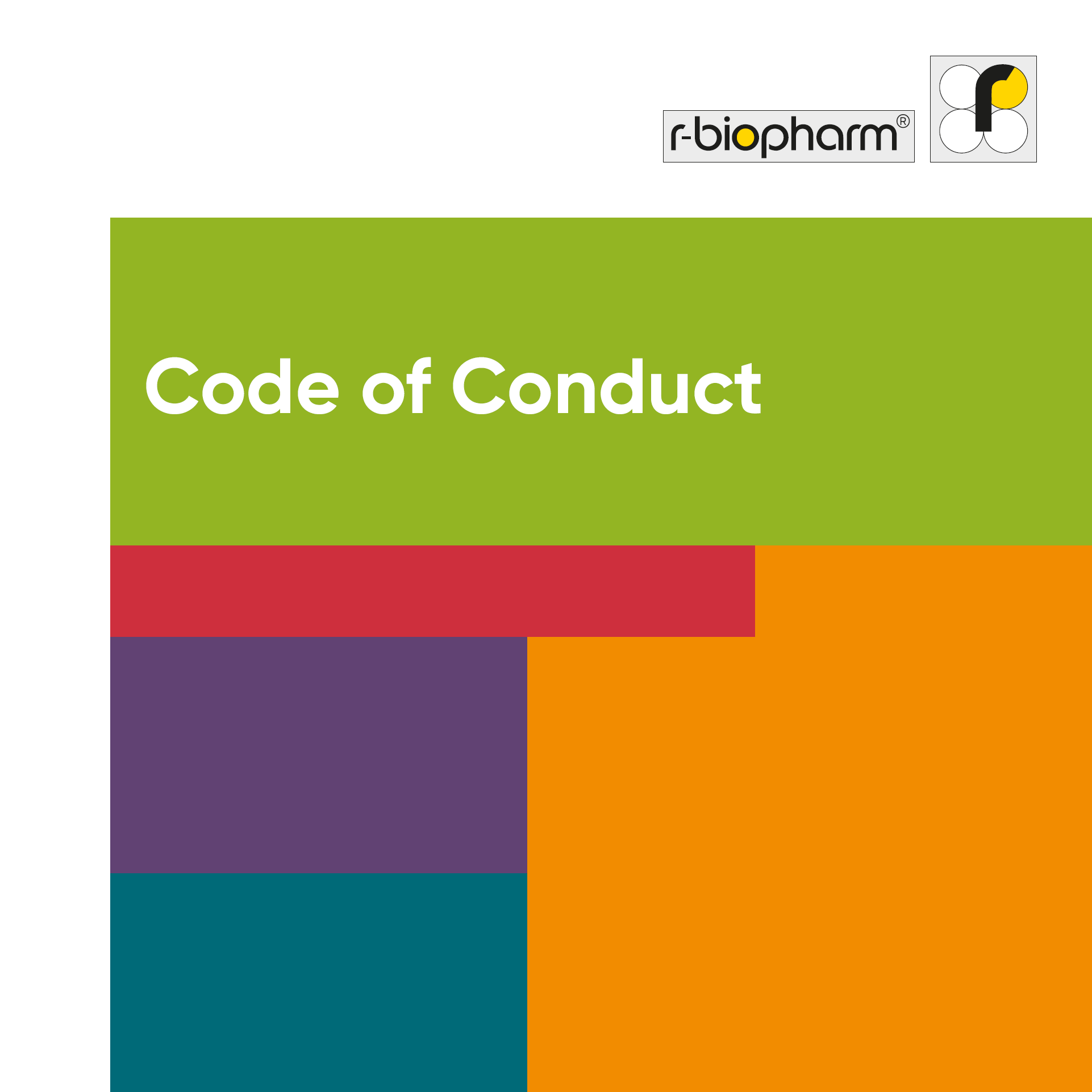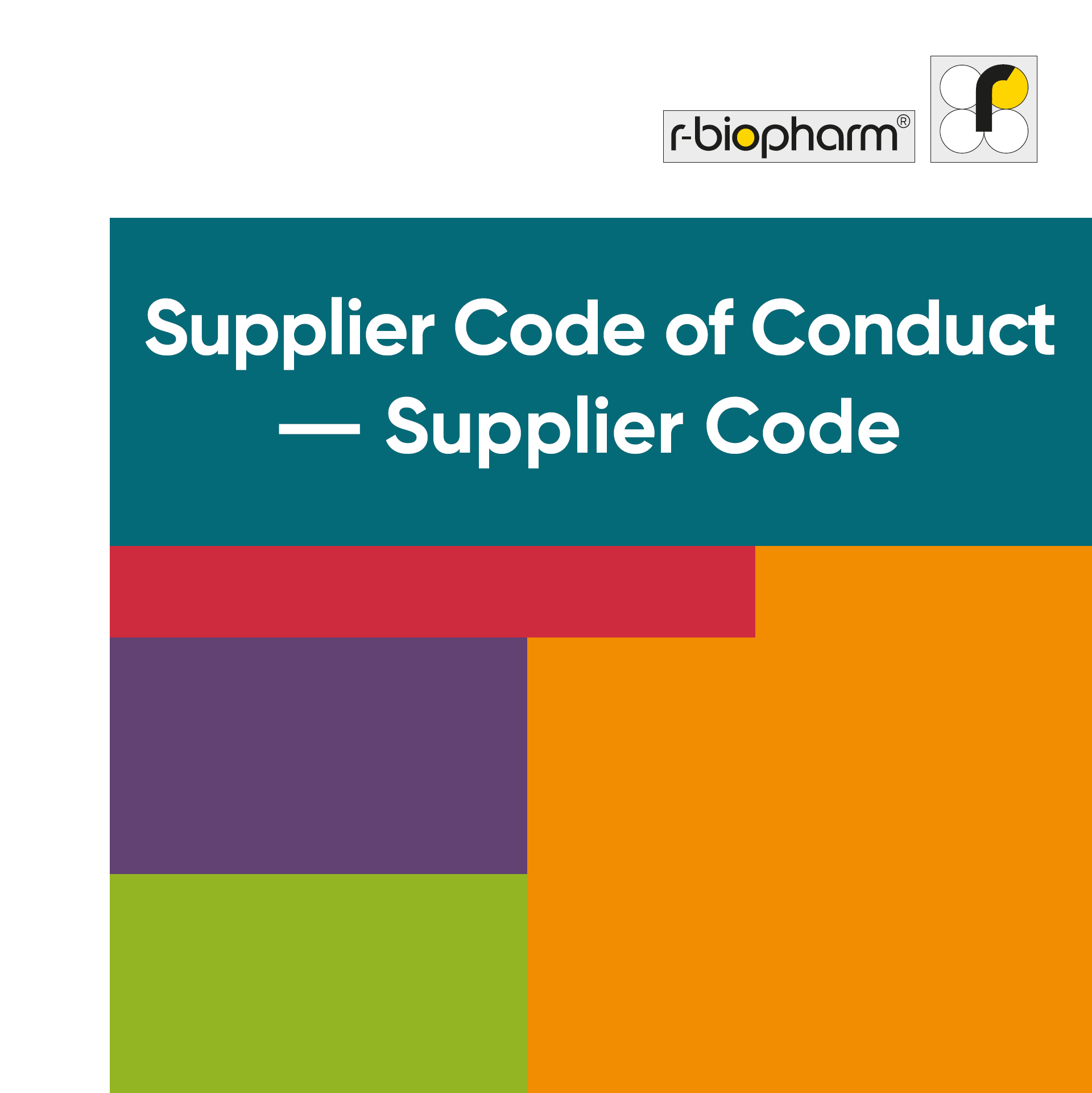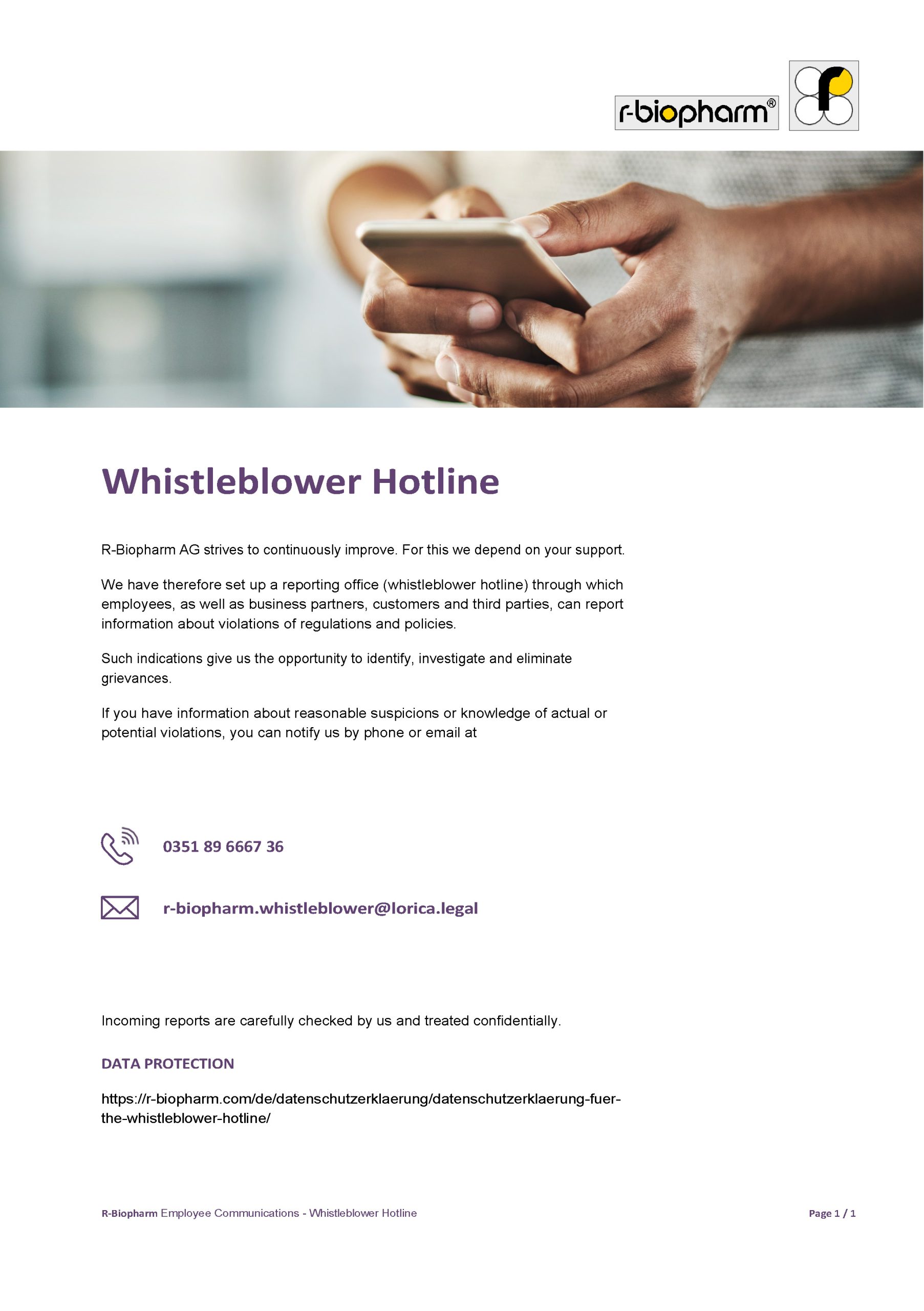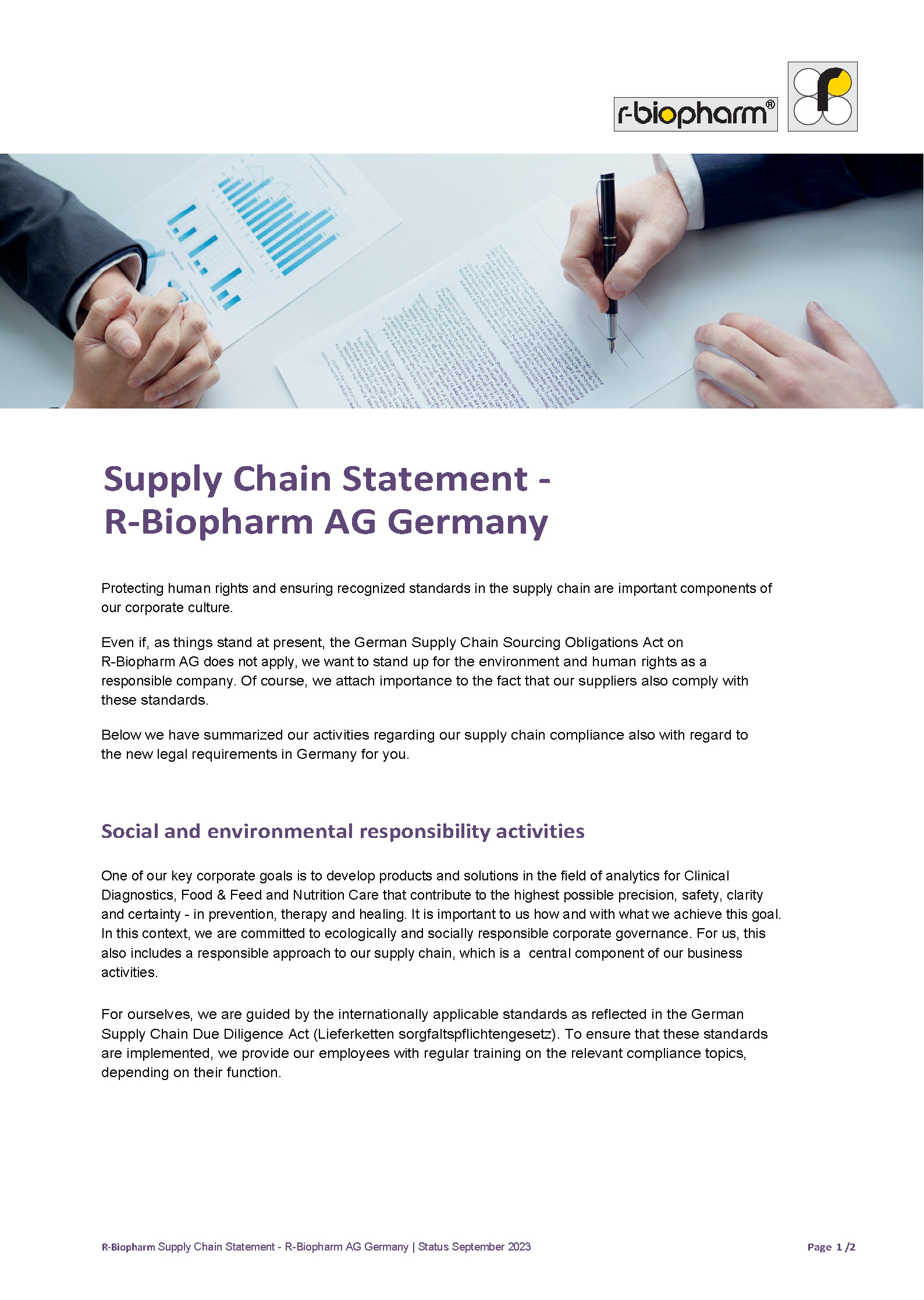 Do you have any questions?