We gain competitive edge through diversity as this allows us to create a uniquely dynamic environment. An environment unified and focused to flourish through common values.
Over 500 employees all around the world combine their know-how, ideas and engagement in our company. Become one of us and find out what possibilities we can offer and provide to construct a unique career opportunity for you.
Experience our special atmosphere and embrace the opportunity to take on responsibility with your knowledgeable colleagues. Use the scope given to develop ideas and find out what it means to build a future through quality.
Why R-Biopharm?
R-Biopharm is a successful company and good employer, this has led us to winning the Deloitte sustained excellent award in 2012 and 2013, something we are very proud of and happy to have achieved.
We at R-Biopharm support our employees where we can – because we cherish what they do for us.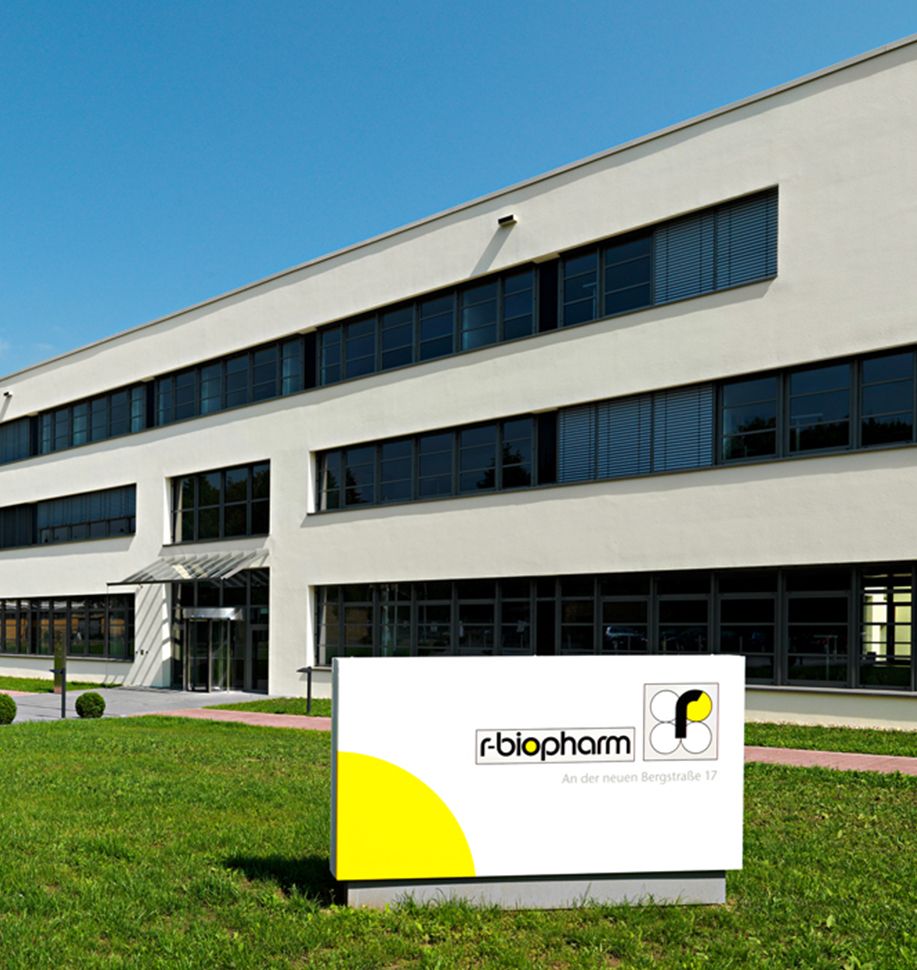 Benefits for our employees
---
Aside from a salary that meets market expectations, we are convinced that our success is the result of every single employee's success. Because of that our employees enjoyed a bonus-payment last year.
We provide the option of an employee share ownership with attractive interest rates.
Capital-forming benefits
To ensure safe and free travel to and from work a "travel-ticket" will be provided.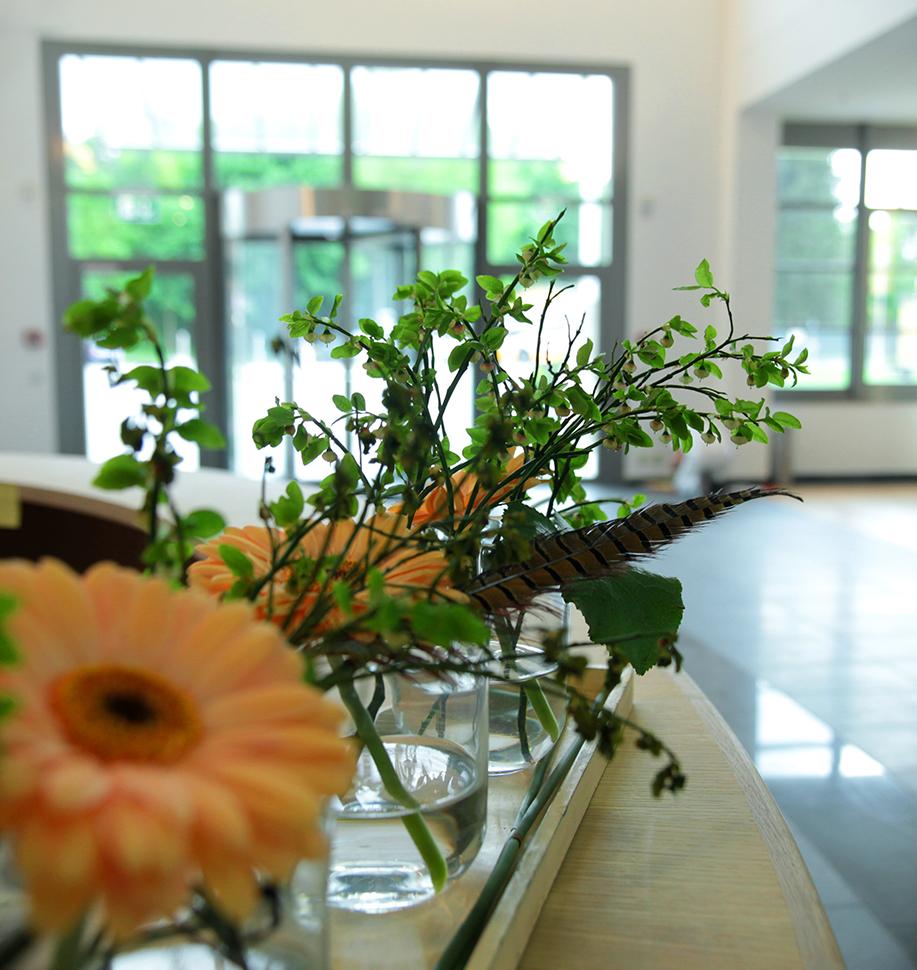 Healthy & Comfortable working enviroment
---
We are keen to provide a comfortable working environment that is not hindered by a stiff and sterile atmosphere. We support this affiliation for one another through events such as our Summer Family Festival and Christmas Party.
This includes flexible working-hours and various options for part-time employees.
R-Biopharm is aware of its responsibility as an employer. The sustainability of our employee's health plays a fundamental role. As a consequence, we try to minimize health risks while fostering medical precautions and competent healthcare consultation.
This means yearly flu shots as well as precautionary methods such as our Health Days.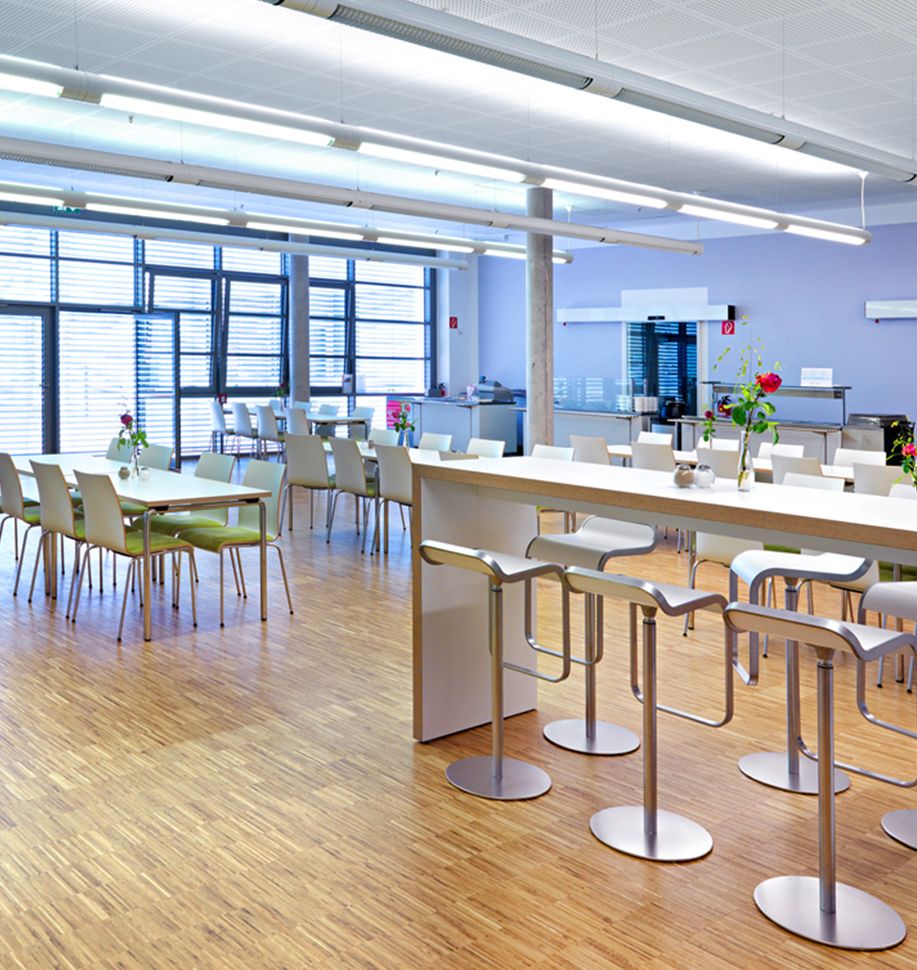 Fresh & Organic
---
In order to savour every minute of your lunch break our cafeteria provides a wide spectrum of food options. Hot and cold meals as well as regional and seasonal meals, soups, salads and deserts are freshly made every day. Organic products make up the majority of the ingredients in our meals like our fitness-plate for the upcoming summer season in 2013.
Where else do you get a chance to influence and determine the different options available?
And if you want, you can grow and enhance your cookery skills with one of our various cookery courses, or take part in one of our seminars, e.g. "Wine & chocolate" or "Organic Coffee and Tea".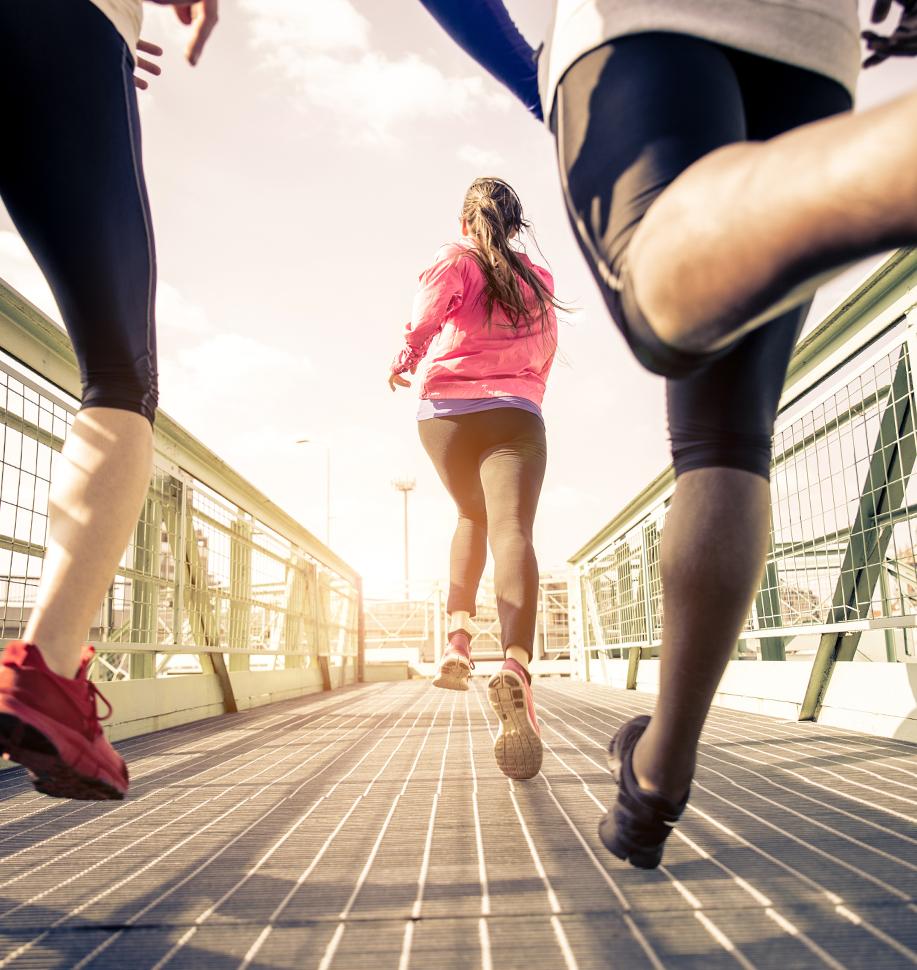 Opportunities for our sports enthusiasts
---
Various sporting opportunities are provided for our sports enthusiasts. While a certain level of eagerness to perform/win is always present, the fun and companionship are the main priorities in all sports activities.
Participation at the J.P. Morgen Corporate Challenge, Frankfurt
Participation in the Company-Ultra-Triathlon, Pfungstadt
Jogging and Nordic Walking
Yoga courses
Football games
Games of Chess
Ski Weekend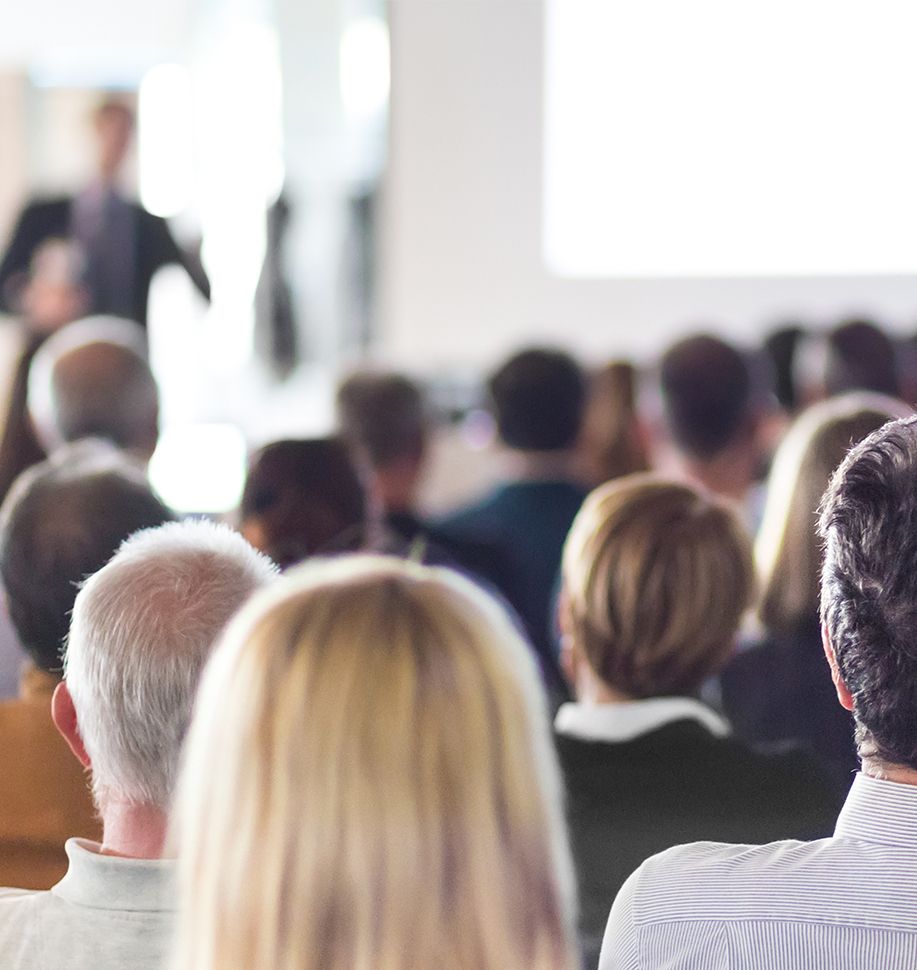 Developing skills & core competencies
---
Here at R-Biopharm we continuously try to develop the skills and core competencies of all our employees, regardless of their age group, with on-going learning and development opportunities.
Furthermore we support the individual development of our staff via our R-Biopharm Academy: a platform providing opportunity to go above and beyond one's comfort zone.
See a sample of the up-coming presentations:
Social Media: trick or treat?
Our brain: memory and sleep
What does R-Biopharm actually sell?
LEVARA food supply and analytics
Mycotoxins: a global problem
R-Biopharm goes India