A collaborative project led by R-Biopharm aims to develop tools that detect the potential for allergy triggering in food itself. The project combines clinical, analytical and production know-how to improve the quality of life and safety of allergy patients.
Peanuts and hazelnuts are the most common and also most dangerous triggers of food allergies. For this reason the seven project partners have chosen these two allergenic foods as examples of how the safety of allergy patients can be improved by the combination of different immunological test systems. The German names for peanut (Erdnuss) and hazelnut (Haselnuss) give the project its name "ErdHase".
The research project is designed to last three years and is being funded by the German Federal Ministry of Education and Research with around 2 million euros. R-Biopharm is the project coordinator, and Dr. Susanne Siebeneicher is the project manager. We contribute to ErdHase our expertise in the development of test kits for the detection of allergens in food and the characterization of allergy patients. The allergens causing allergy in the patient can be identified with our qLINE® test system – for the classification of allergic patients and the characterization of patients from clinical trials.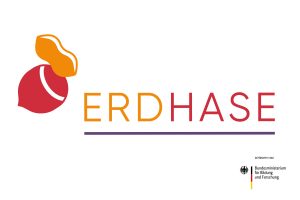 Our project partners are:
Two clinics of the Charité Berlin – Clinic for Dermatology, Venereology and Allergology and Clinic for Pediatrics with a focus on Pneumology and Immunology with Intensive Care Medicine.
German Allergy and Asthma Association – The largest German organization for patients with food allergies
Hochschule Fresenius – Experts in the production and purification of proteins and their analysis
Hochschule Geisenheim University, Institute for Food Safety – Experts in production and analysis of defined processed foods with close contact to food manufacturers
YUMAB GmbH – Experts in the development of recombinant antibodies indicating the patient´s immune response