35 years of success, growth and innovation at R-Biopharm. From humble beginnings to becoming a global leader, our journey has been more than extraordinary. Over the years we have constantly pushed boundaries, creating innovative solutions that have positively impacted lives around the world. It's the dedication and passion of our incredible teams that has fueled our progress and made us who we are today.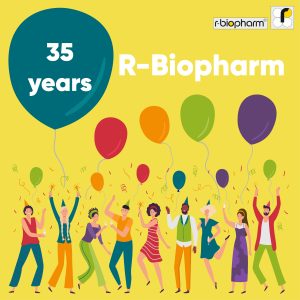 We owe our success to our amazing customers, partners and stakeholders who have placed their trust in us. Thank you for being a key companion on our journey and for your tireless support throughout the years!
Here's to the past, present and future success of R-Biopharm!